Launching Bedford Square…
22 Bedford Square, Bloomsbury WC1
Designed by Edge architects, this 300-year-old Grade I listed building, has been carefully and meticulously refurbished with the modern occupier's needs in mind.  Located on Bedford Square in the heart of Bloomsbury village, the Town House has been sympathetically renovated to retain its period features, whilst the Coach House has been fully remodeled to an exceptional standard providing premium modern office space. The building has access to a private courtyard and 2nd-floor terrace, there is also the benefit of access to the private Bedford Square Gardens (upon arrangement). Take the video tour below…
We recently launched the building to market with a rather surreal agents event. The building was extremely well received, celebrating the period splendor in the Grade 1 Listed townhouse, contrasted with the modern efficiencies of the Coach House. The various elements all have their unique character traits, but careful continuity of design.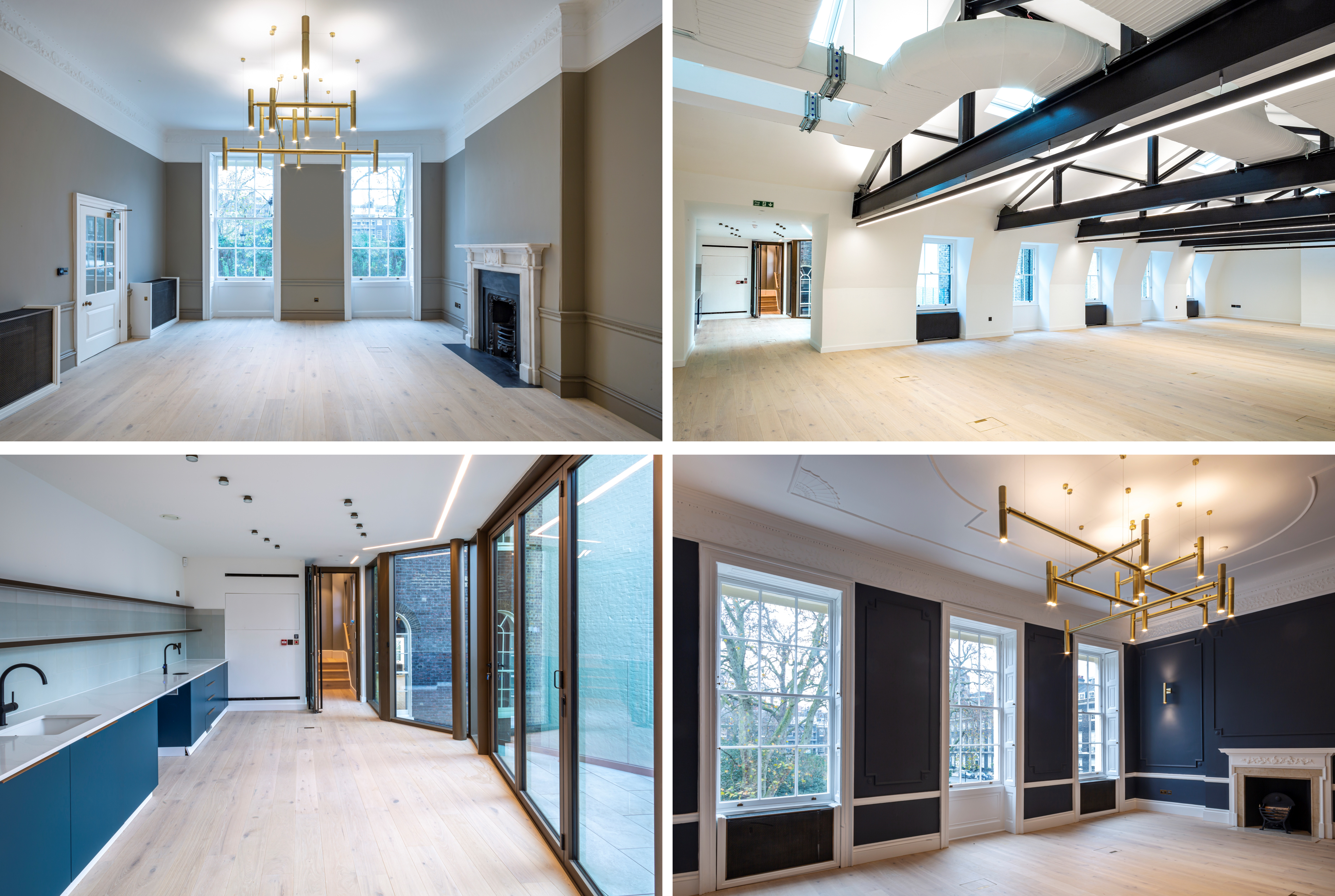 This was a project that needed to 'square the circle' of doing nothing that would compromise a Grade I-listed structure and yet would provide office space that reflected modern requirements. Edge worked closely with The Bedford Estates, who are keenly aware of their position as custodians of historic architectural and cultural heritage, but are equally aware of the need to balance this with contemporary commercial know-how. They were therefore open to the proposition of a modernist approach to the rear of the property, particularly if this would result in a feature of interest, provided it respected the Georgian building A key need was to open up the link between the front and rear structures to improve the connectedness of the office spaces. It was also considered important to reconnect with the rear garden courtyard. Both aims were met in a fully glazed link, planned with useable space internally and an inside/outside feel. Encroachment on the open space was minimised to let the building breathe and to keep a full depth of courtyard. Breaking up of the link façade, to avoid imposition of a 'flat' wall and accord with a concept of 'stepping', was achieved by stacking differently articulated layers for the appearance of overlapping boxes, which required careful detailing of the cladding 'steps'. The terrace created by the stepping façade is an enviable space in central London. Local authority consent was perceived as a potential difficulty – overcome by a reasoned design approach that pre-addressed many of the likely concerns. Internally, portals at the junctions of new and old identify transition, design languages and palettes that were distinct yet connected identify the 'journey through time', but at the same time signal connection and a traditional approach to finishing preserves the historic character. The merging of modern with historic achieves overall coherence and ensures useable space appropriate to contemporary requirements."
– Mark O'Neill (Managing Director, Edge)

The Bedford Estates has owned, developed and managed much of Bloomsbury, at the heart of Central London, since 1669. As a long-term landowner, we care deeply about Bloomsbury and its community of residents, workers and students. We are dedicated to protecting the heritage of this historic part of London for future generations. Our history is important to us but we are not constrained by it: our modern approach to stewardship includes employing the latest technology in developing and maintaining our buildings, encouraging sustainability and biodiversity, as well as supporting new communities to join and contribute to Bloomsbury's rich cultural, academic and commercial mix."
– Simon Elmer (Steward of The Bedford Estates)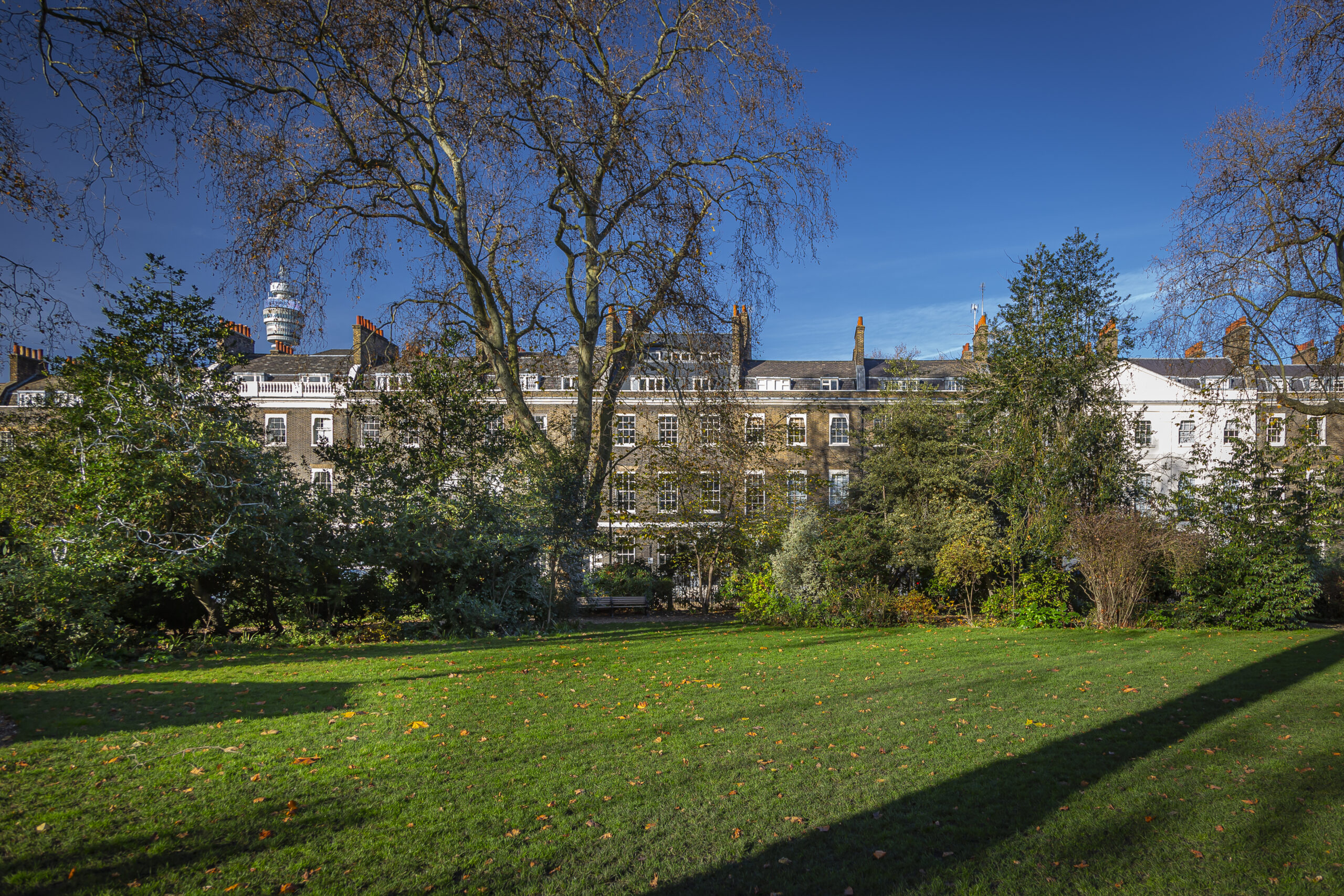 Project Team
Developer: The Bedford Estates
Architect: Edge Architects
Contractor: Gaysha
Marketing: Siren
Leasing: CBRE & Edward Charles & Partners
#design
#oldvsnew
#knowledgequarter
#refurbishment
#londonoffices
#wellbeing
#sustainability
#esgcredentials
#renewandreuse
#buildingmaterials
#residentialinteriors
#architecture
#bloomsbury