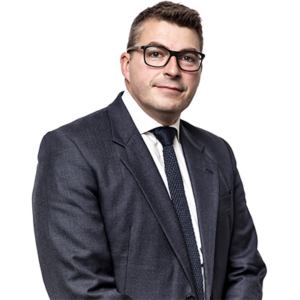 Our new recruit from Cushman & Wakefield Craig Norton was interviewed last week on the EG Podcast to mark his arrival and talk about the future of Edward Charles & Partners. You can listen to the podcast in full below, covering everything from Brexit to occupier trends and fit-outs.
What made you join Edward Charles & Partners?
It's been a long time in the making. It's been a dream of mine for about seven yeas to join a firm such as Edward Charles & Partners and the reason for that is because I love my day job, doing deals and being at the coal face and I felt that in a larger firm I was being dragged away to do more managerial duties.
What is it that a smaller firm can provide versus the bigger agents?
It's a very partnership-led, focused advice in a personalised way. The partners tend to do a lot of the day to day work as well as winning instructions and our clients really appreciate that level of service.
What's the plan for future management of the firm?
Edward Charles & Partners has been established for 38 years and has an incredible track record. It has been top 10 in the league tables consistently for the last 10 years. The founding partners are getting to an age where they don't want to be at the coalface so the succession from here is really going to be led by myself, Jamie Shuttle and Andrew Okin.
What does the future hold for the business?
We're going to continue to focus on what we do well which is providing office agency advice and lease advisory as we go through. Our business has grown and we've become a central London expert now as opposed to just West End, which is led by occupier trends, looking across the whole of central London as opposed to just the West End.