CAT A+++ 101 New Cav
101 New Cavendish Street, Fitzrovia W1
Buckley Gray Yeoman, has re-invegorated the offering effectively elevating the buildings stature within the Fitzrovia submarket. The comprehensive refubishment works included a new facade treatment, entrance canopy & in vouge desing aesthetic throughout the reception and common areas. With the addition of a barrista service, floating concierge desk & new internal staircase connecting two large floor plates of 50,000 sq ft combined.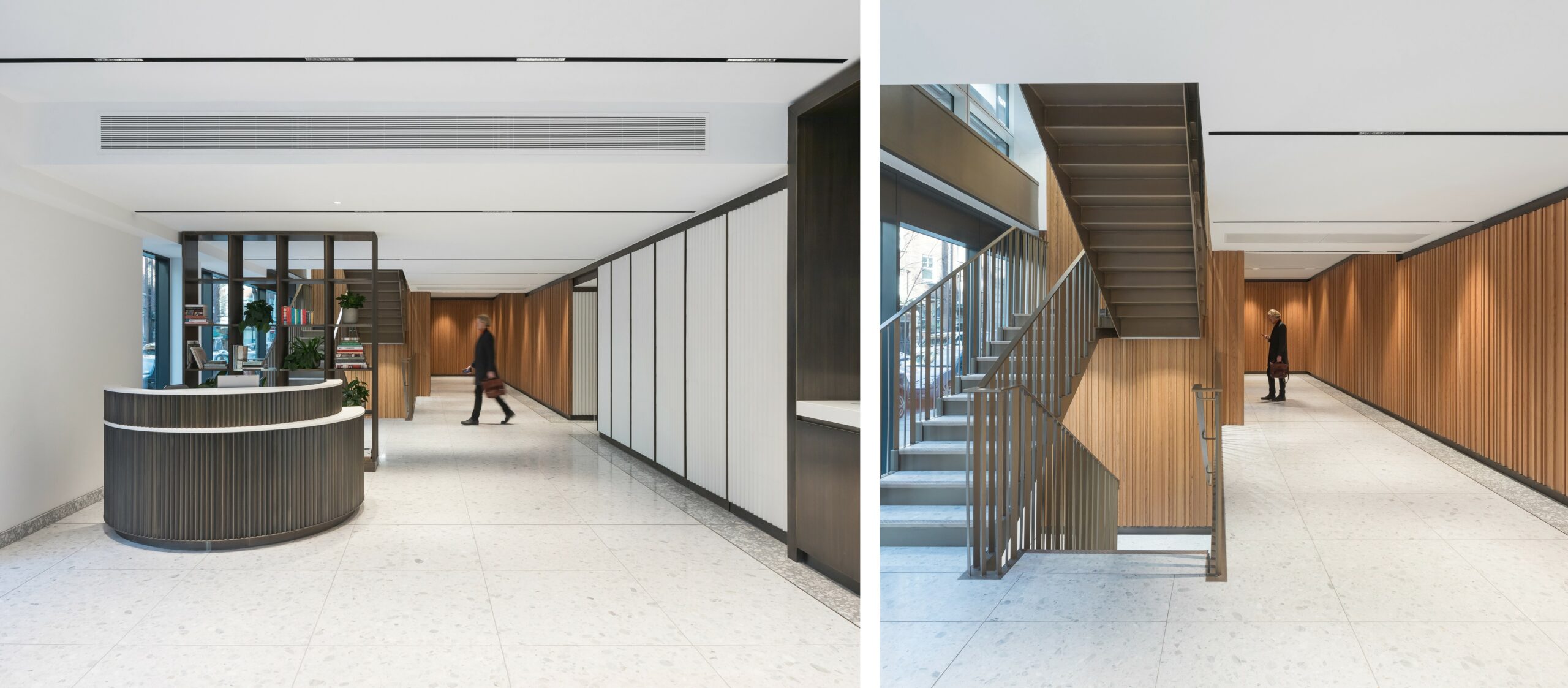 A high-quality, contemporary material palette has been selected comprising Terrazzo, ceramics, timber and bronze finishes. The finishes of key touch points are formed of anti-microbial compounds to help limit the spread of potentially harmful microbes within the workplace. A decision made to pivot against the ongoing effects of the padnemic and providing a safer, healthier working enivornment.
The part 1st floor of 8,500 sq ft was fitted out to a CAT A+ standard, by Ambit Moat. Utilising muted palettes, recycled materials and focussing on areas of collaborations. It proved a succesfull product to capture market demand and the space was pre-let before the works were completed.
We welcome three new tenants in FT Partners, IAS & Harris & Trotter to the building & have only a part floor of c.11,000 sq ft remaining "
–
Project Team
Developer: Bentall Greenoak
Architect: Buckley Gray Yeoman
Contractor: Ambit Moat (CAT A+)
Marketing: Socrates
Leasing: Knight Frank & Edward Charles & Partners
Wesbite: ww.101ncs.co.uk
#design
#scandinaviandesign
#kingscross
#refurbishment
#londonoffices
#wellbeing
#sustainability
#esgcredentials
#renewable
#buildingmaterials