Agar 'Covent Garden' All Let-Up
6 Agar Street, Covent Garden WC2
The building was comprehensively refurbished in 2013, in a bid to keep up with emerging trends the decision to elevate the arrival factor in the building was made. Darling's Associates Architects were re-engaged to remodel the reception area, and employed a less is more mantra. To include contemporary finishes throughout, to create a modern and inviting space, with statement feature lighting.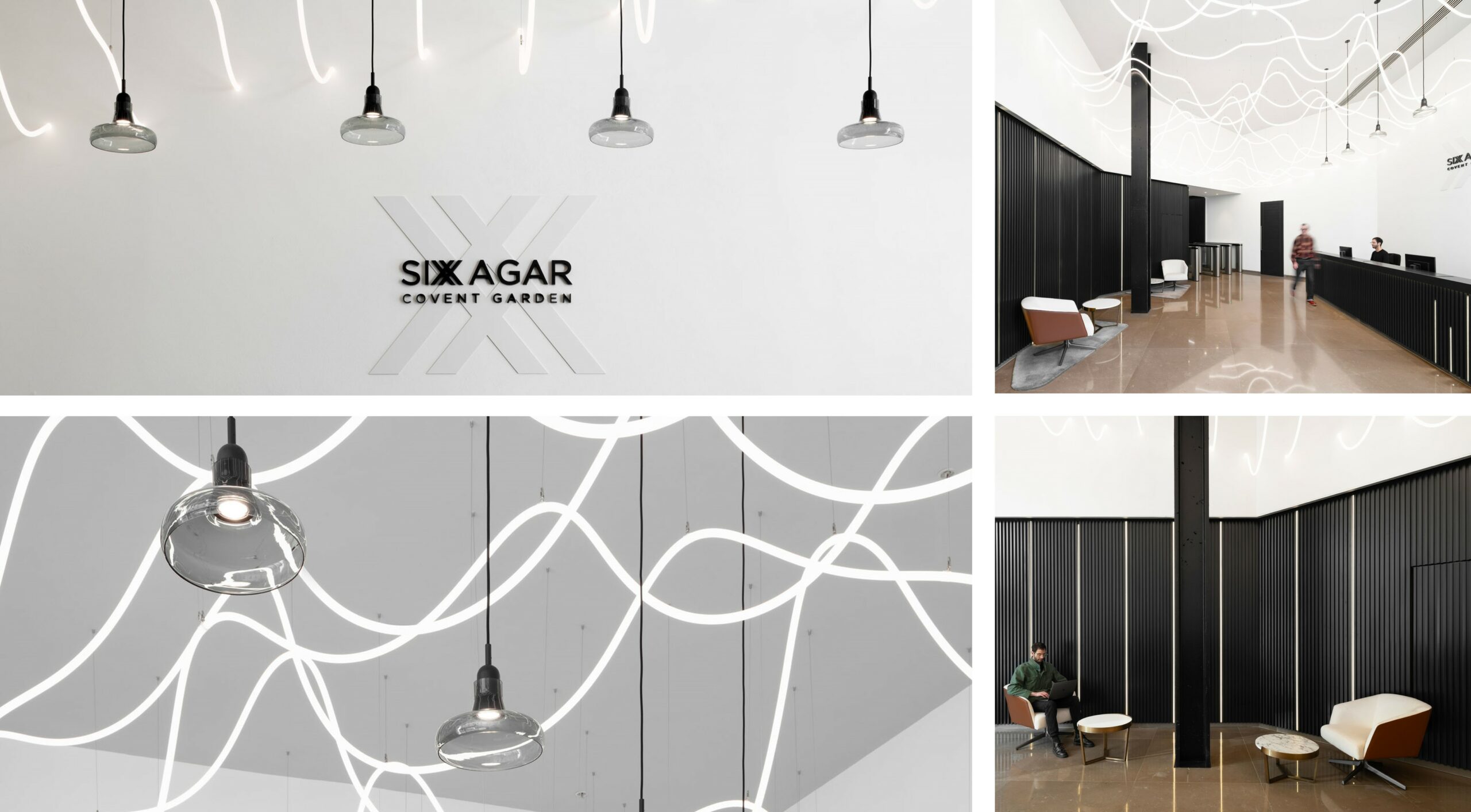 A key and distinctive feature of 6 Agar Street, is its central open-air atrium spanning 6 floors and originating from a landscaped courtyard garden. The previous refurbishments' on-floor specification, whilst clean and high-spec didn't quite resonate with the evolving occupier demographic in Covent Garden.

Previous On-Floor Specification
An overhaul of the ceiling aesthetic was carried out to include dramatic ceiling cutaways, with mesh rafts (obscuring the exposed M&E from view), along with bold statement light fittings created that 'Wow' factor on-floor arrival experience.

New On-Floor Specification
The spaces garnered interest from a wide variety of sectors and the 6th floor was swiftly let to Samsung.
With the last remaining 4th floor now let to a leading cosmetics brand, the building is now fully let again…
Concluding our most recent campaign with c.24,000 sq ft of lettings!
Project Team
Landlord & Developer: L&G
Architect: Darling Associates
Leasing: Edward Charles & Partners and Knight Frank
#designanddevelopment
#receptionrefurbishment
#flooraesthetic
#londonoffices
#refurbishment
#architectrue
#refurbishment
#coventgarden